Board Recruitment
NOTICE:  Board Member Recruitment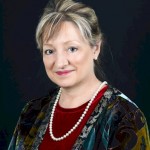 Click For More Here … Tell Us You're Interested
If you enjoy the challenge of building an organization into a globally-recognized entity, and if you love music, then you may have just found a rewarding outlet for your talents.
The Sarasota Concert Band is looking for a "few good men" (and women) to serve on our Board of Directors. We use music to touch the heart, arouse the spirit and stimulate the mind. When we do this we open doors .. . to be our very best, achieve new heights and find peace in our souls.
We  are recruiting dedicated, experienced and passionate individuals to participate in the exciting journey of building this organization into a globally-recognized professional wind ensemble. We are particularly, but not exclusively, looking for talent in business /fund development and marketing.
New Board Members will be asked to serve on a committee and will begin with a one-year term so that both the individual and the Board can determine if there is a good fit of skills, interests, and compatibility. After the initial year, Board Members may be invited to serve a two-year commitment.
During the recruiting period, interested individuals will be interviewed and musically entertained. Each will receive our classic "LIVE at Van Wezel" CD recording, taken to lunch for relationship building and invited to be our guest at one of our upcoming concerts (April 20 and May 27).
Candidates will complete an online application and  submit a bio, CV or letter indicating how their experience and skills will contribute to the success of the Sarasota Concert Band.
 (Term Year: July 1 – Jun 30)
Contact Mary Beth McLeod (941)-650-1177
Thank you for your consideration of this unique and rewarding opportunity.
MaryBeth McLeod
Chairman of the Board
PS.  Download these …

"Giving Partner Profile" … an overview of vision, financials, programs.
ENTER Your Name here as someone who is interested in becoming involved with the Sarasota Concert Band.
---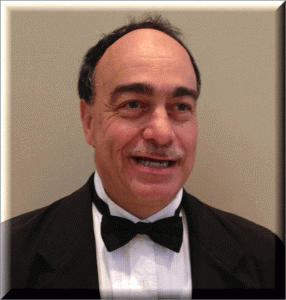 The Sarasota Concert Band is a 50-musician group of highly skilled, professionals. 
Being professional can mean many things. The fact that we pay for operational functions (music librarian, personnel, transportation of percussion) … and we financially compensate our Artistic Director and musicians (albeit at a extremely nominal rate) … technically qualifies us as a "professional" group … differentiating our ensemble from the more common "community" music organizations.
Because mastery level proficiency is not often funded in the concert band genre, magnificent compositions of international composers are endangered.
Our mission is to broaden the awareness of this unique body of work, while offering development opportunities for talented youth … all the while bringing people to a different state of mind so that, for moments at a time, they experience how great life can be.
Join our team and experience music and the joy of building an exciting globally-known entity.
William Barbanera
Artistic Director